Kingston
Stationary and Flip & Nest Tables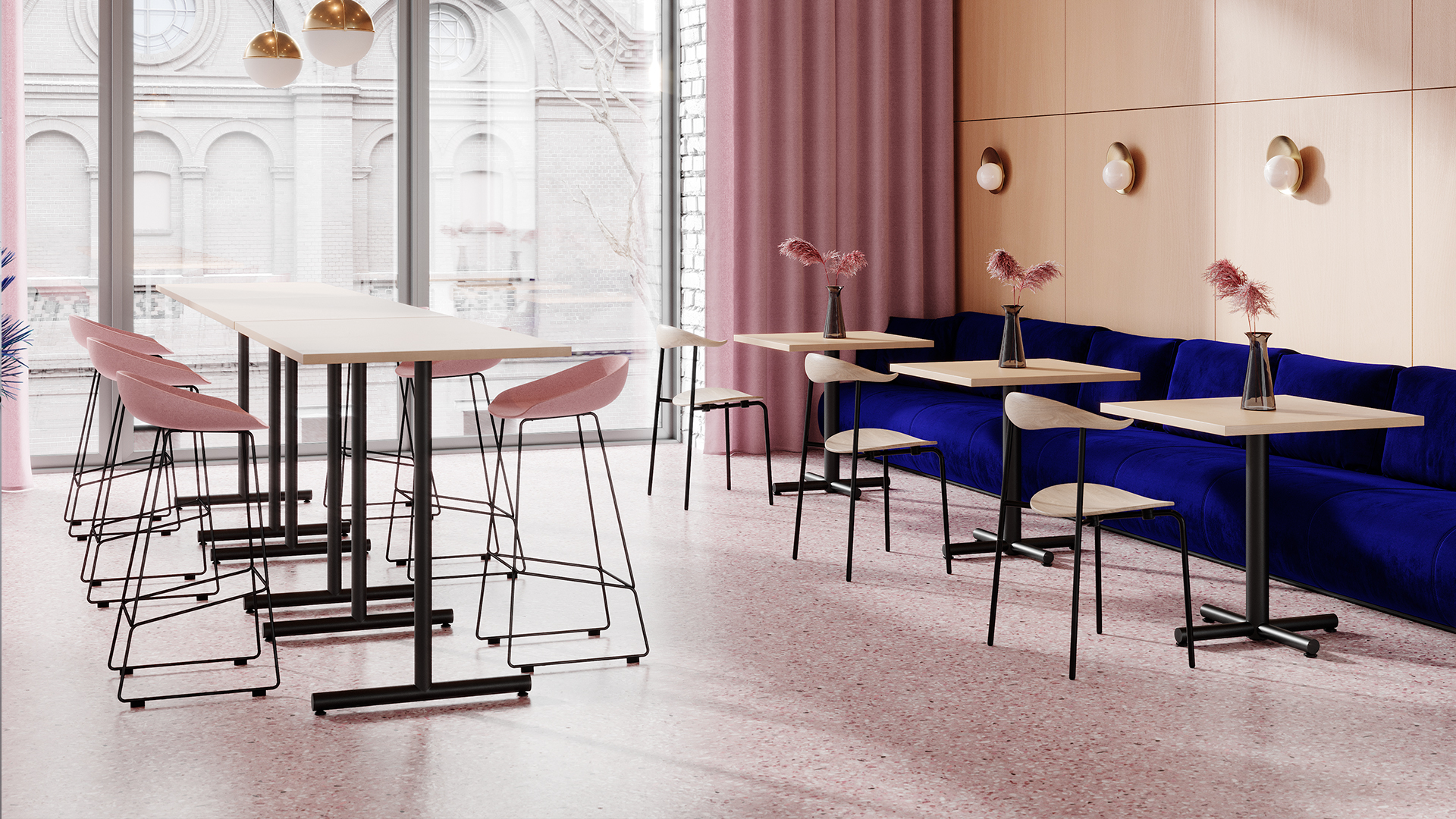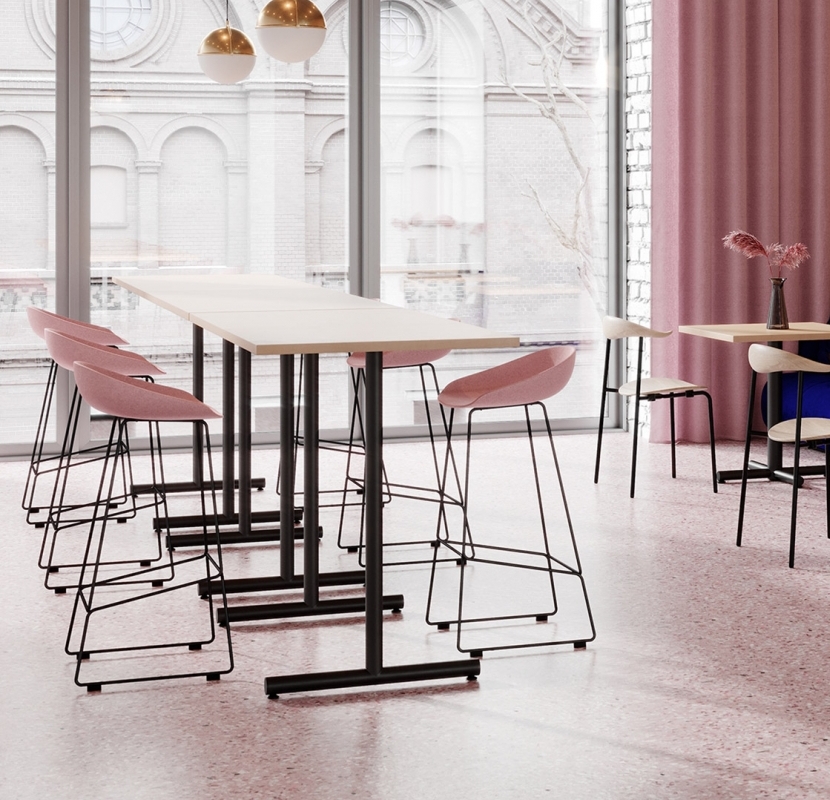 A Proven Workhorse That Gets The Job Done
Kingston constitutes best value, complements various design styles and provides a wide range of options - from numerous heights to casters, from folding to flipping whatever is needed in today's fast pacing office and classroom environments. 5 table shapes form 15 room configurations. This kind of smart flexibility throughout a day allows for quick and easy space adaptations to accommodate any group size or activity
360° View
Kingston Stationary
Kingston's strength and durability are unmatched; its simple lines and numerous options make it the right table for a host of applications.
Kingston Flip & Nest
Kingston Flip & Nest provides flexible solutions for busy classrooms and training rooms. With standard locking casters and single point latch mechanism it offers tight nesting for small spaces.
Options
3 Heights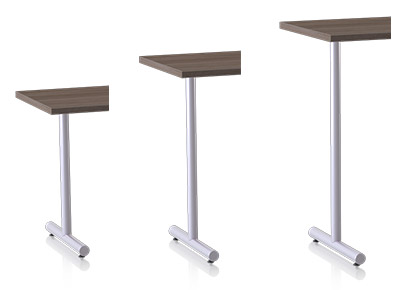 3 Leg Styles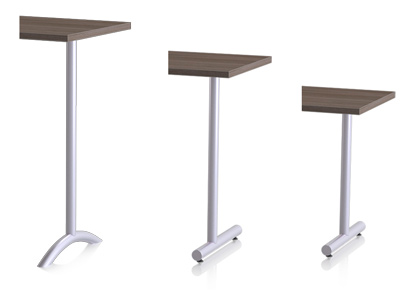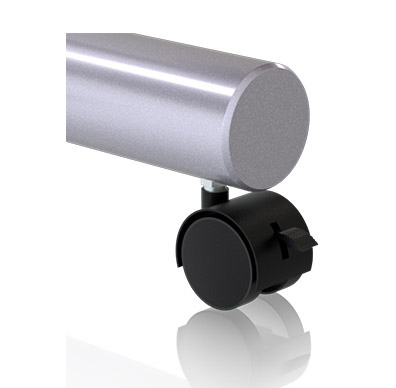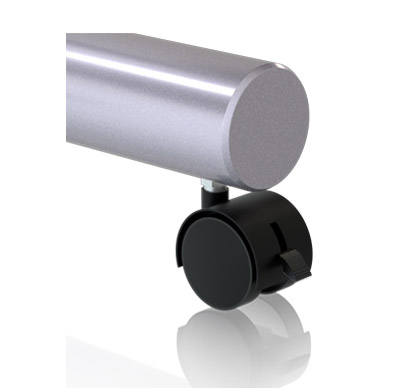 Standard for T & C Legs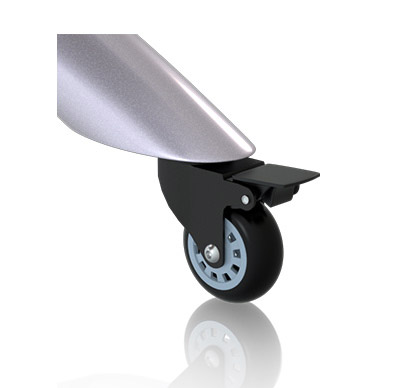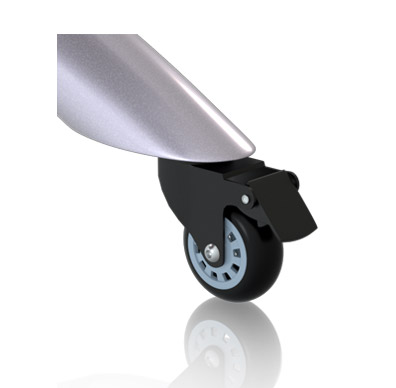 Skate for Arched Leg
Spring Clip Height Adjustable
Unlimited Configurations
With five top shapes Kingston tables can be connected in infinite ways in minutes.
Shapes*
*Need other shapes? Call 888-705-0777
Configurations
Overview
Kingston Stationary
Kingston Flip & Nest
Options+
Day QS
Day QS
Table Shapes
Rectangle, Trapezoid, Half Round, Quarter Round, Crescent
Rectangle
Rectangle
Top Colors
TFL, Any Wilsonart or Formica HPL, Wood Veneers
6 TFL colors
14 HPL colors
Edges
3 mm Vinyl, Rounded Corner PVC, Knife, Premium Vinyl, Wood, Urethane, Knife Birch Plywood, Dropped Birch Plywood
3mm PVC edge
3mm PVC edge
Base Type
T Leg, C Leg, Arched Leg
T Leg, C Leg, Arched Leg
T Leg, C Leg, Arched Leg
Base Colors
19 Powder Coat Colors
Black, Metallic Silver
Black, Metallic Silver
Heights
29", 36", 42"
29", 36", 42"
29", 36", 42"
Casters
Standard Caster for T & C Leg / Skate Caster for Arched Leg
Standard Caster for T & C Leg / Skate Caster for Arched Leg
Standard Caster for T & C Leg / Skate Caster for Arched Leg
Modesty Panel
Laminate, Perforated, Acrylic
Perforated, Acrylic
Laminate, Perforated, Acrylic
Privacy Screen
Acrylic
Acrylic
Acrylic
Grommets
Round, Rectangle
N/A
Round, Rectangle
Wire Management
Horizontal and Vertical
J-Shape Wire Channel, 1" Wire Channel
Horizontal and Vertical
Power/Data
Burele, EZ Power, Ashley Duo Air, Cove,
Dean, Nacre, Node, Mho B, Villa, Qi Wireless Charger
Burele, EZ Power
Burele, EZ Power
Lead Time
15 days
1 day
5 days
Warranty
10-year parts and labor
10-year parts and labor
10-year parts and labor
Options+
Day QS
Day QS
Table Shapes
Rectangle
Rectangle
Rectangle
Top Colors
TFL, Any Wilsonart or Formica Laminate, Wood Veneers
6 Thermofused Laminate Colors
14 HPL colors
Edges
3 mm Vinyl, Rounded Corner PVC, Knife, Premium Vinyl, Wood, Urethane, Knife Birch Plywood, Dropped Birch Plywood
3mm PVC edge
3mm PVC edge
Base Type
T Leg, C Leg, Arched Leg
T Leg, C Leg, Arched Leg
T Leg, C Leg, Arched Leg
Modesty Panel
Laminate Nesting, Acrylic Nesting
Acrylic Nesting
Laminate or Acrylic
Privacy Screen
Acrylic
Acrylic
Acrylic
Grommets
Round, Rectangle
N/A
Round, Rectangle
Wire Management
Horizontal and Vertical
NA
NA
Power/Data
Burele, EZ Power, Ashley Duo Air, Cove,
Dean, Nacre, Node, Mho B, Villa, Qi Wireless Charger
Burele, EZ Power
Burele, EZ Power
Lead Time
15 days
1 day
5 days
Warranty
10-year parts and labor
10-year parts and labor
10-year parts and labor
Resources & Downloads
Price Lists
Brochures & Video
Kingston Flip & Nest Documents
Kingston Stationary Documents
Kingston Flip & Nest Documents