ZIA Conference Tables
ZIA Conference Tables are the epitome of sophistication and practicality. With their slim and sleek design, these tables redefine effortless elegance in conference room settings
Say hello to stylish, seamless productivity. ZIA Conference Tables accommodate all your essential materials and devices without compromise. Their ergonomic design provides better legroom, ensuring maximum comfort for prolonged meetings.
Elevate your conferences to new heights with the perfect blend of aesthetics and functionality. Choose ZIA to make a lasting impression on your attendees.
ZIA TABLE FEATURES
ZIA Conference Tables offer multiple features
to elevate the aesthetics of your conference room.
Stylish designs to enhance your environment.
Super rectangle and ellipse shapes available
Knife edge standard for ZIA Conference
Sleek design for enhanced leg room
Single or dual column base options
Cast aluminum curvilinear foot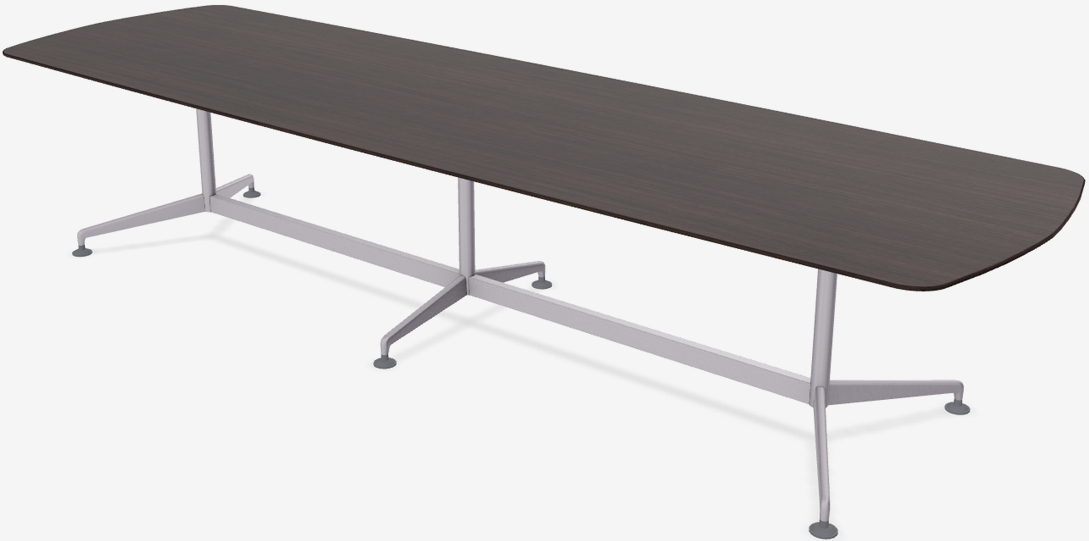 Design by J. Robert Bazemore
I am excited to collaborate with Special-T and their team announce the creation of our new table line, the ZIA Collection. In collaboration with the team at Special-T, we put a lot of thought and effort into creating the ZIA line, ensuring that its intelligent design, beauty, and functionality combine to make it a valuable addition to any workspace looking to enhance collaboration and productivity.
We are excited to introduce the ZIA line to the market and believe that its adaptability, style, and practicality make it the perfect choice for any modern office.
With the ZIA line, we are confident that we have created a collection that will meet the needs of any workspace looking to create a more collaborative and social environment.