ZIA Training Tables
ZIA Training Tables offer a combination of intelligent design, beauty, and functionality making it an asset to any workspace.
ZIA Training Tables are highly flexible and versatile, making reconfigurability simple for any environment. ZIA Training Tables offer a wide range of shapes and sizes to fit any working application.
The unique design of ZIA's curvilinear base is unbelievably simple to install without compromising stability. Configure your own ZIA Training Tables today.
ZIA TABLE FEATURES
ZIA Training Tables offer multiple features
to maximize your productivity within your workspace.
Durable designs to adapt to your environment.
New stealth, tamper-resistant flip-mechanism
Knife edge on user side only
Redesigned universal flipping beam
ZIA casters standard on flipping tables
Cast aluminum curvilinear foot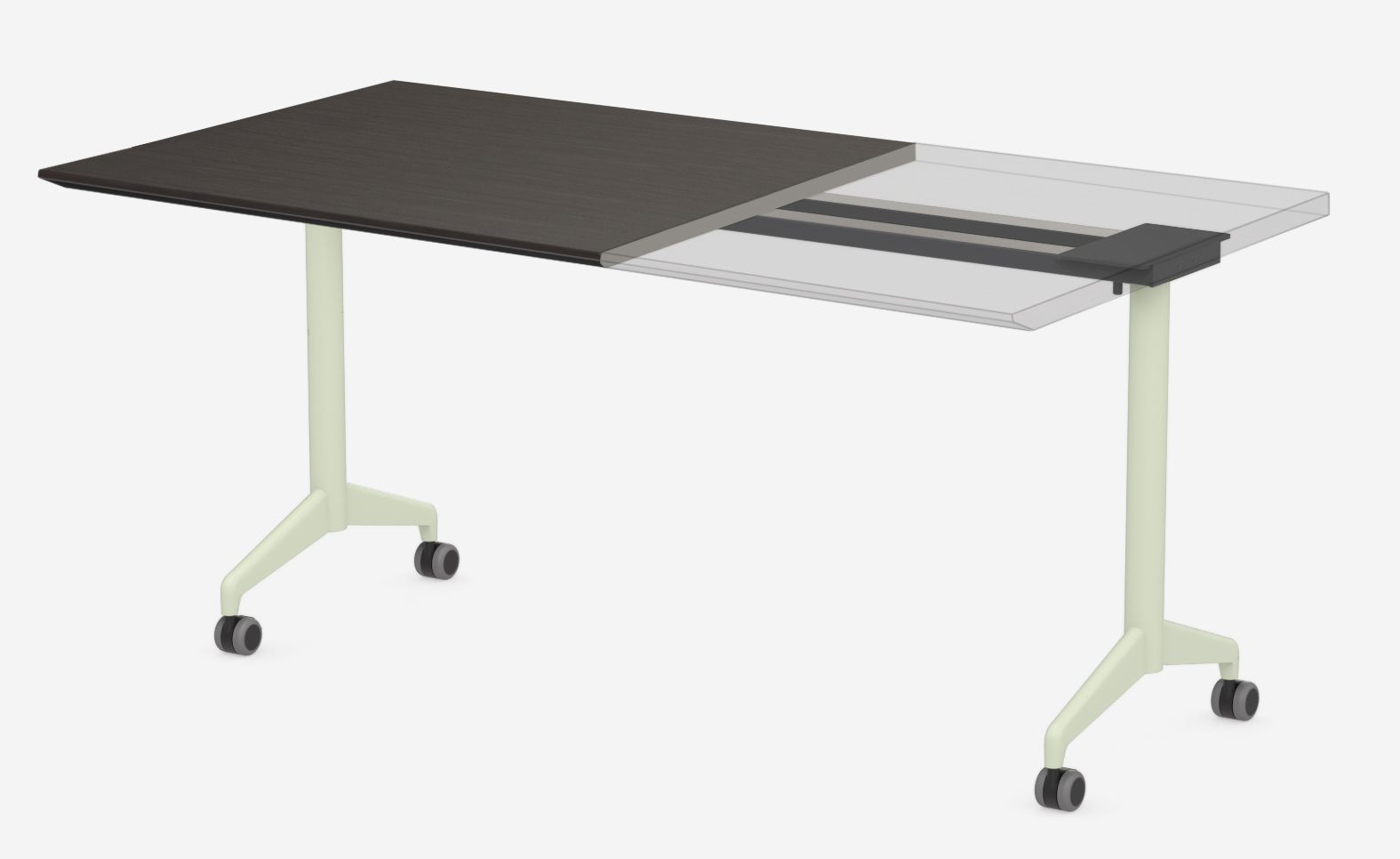 Design by J. Robert Bazemore
I am excited to collaborate with Special-T and their team announce the creation of our new table line, the ZIA Collection. In collaboration with the team at Special-T, we put a lot of thought and effort into creating the ZIA line, ensuring that its intelligent design, beauty, and functionality combine to make it a valuable addition to any workspace looking to enhance collaboration and productivity.
We are excited to introduce the ZIA line to the market and believe that its adaptability, style, and practicality make it the perfect choice for any modern office.
With the ZIA line, we are confident that we have created a collection that will meet the needs of any workspace looking to create a more collaborative and social environment.