An Affordable Sit-To-Stand Desk. Made in USA.
Liberty Electric is a streamlined table filled with features for versatility to optimize an array of work environments. Exceptional value backed by 10 year parts and labor warranty, dual motors and three metal finishes makes it the industry's #1 choice for sit-to-stand table.

Made In the USA

BIFMA & UL962
approved

10-year parts
and labor warranty

Quick Ship
Program
Features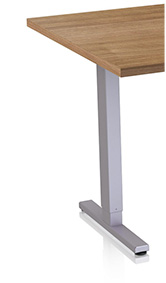 T Leg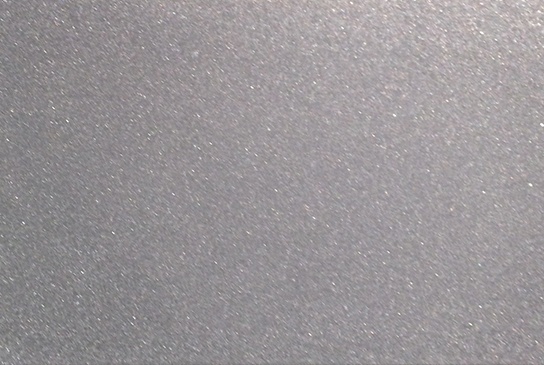 Metal Finishes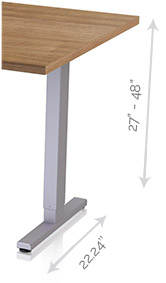 2 Stage Base
Dual Electric Motor System
Provide faster speed (1.375" per sec.) and greater load capacity (250 lbs.)
Pre-Assembled Base
Save time on install. Simply remove bases from the box and attach to the top. That's it.
Up/Down Switch
Use up or down buttons to adjust table height between 27" and 46".
Shapes
Rectangle
Trapezoid
Half Round
Crescent
Equal Corner
Overview
All Options - Options+
Best Value
5 Day QS
Table Shapes
Rectangle, Trapezoid, Half Round, Crescent, Equal Corner
Rectangle
Rectangle
Top Colors
Any Wilsonart or Formica HPL, Wood Veneers
6 TFL colors
14 HPL colors
Edges
3 mm Vinyl, Rounded Corner PVC, Knife, Premium Vinyl, Wood, Urethane, Knife Birch Plywood, Dropped Birch Plywood
3mm PVC edge
3mm PVC edge
Base Type
T Leg
T Leg
T Leg
Base Colors
19 Powder Coat Colors
Black, Metallic Silver
Black, Metallic Silver
Heights
2-stage height range is 27" – 46", stroke 19"
2-stage height range is 27" – 46", stroke 19"
2-stage height range is 27" – 46", stroke 19"
Handset
Standard Up/Down Switch, Digital Display w/Memory Preset
Standard Up/Down Switch, Digital Display w/Memory Preset
Standard Up/Down Switch, Digital Display w/Memory Preset
Modesty Panel
PET, Laminate, Perforated, Acrylic
Perforated, PET
Laminate, Perforated, PET
Privacy Screen
PET, Plexiglass, Acrylic
PET
PET
Grommets
Round, Rectangle
N/A
Round, Rectangle
Wire Management
Horizontal and Vertical
J-Shape Wire Channel, 1" Wire Channel
Horizontal and Vertical
Power/Data
Burele, EZ Power, Ashley Duo Air, Cove,
Dean, Nacre, Node, Mho B, Villa, Qi Wireless Charger
Burele, EZ Power
Burele, EZ Power
Lead Time
15 days
1 day
5 days
Warranty
10-year parts and labor
10-year parts and labor
10-year parts and labor
Resources & Downloads
Liberty Electric Table Documents