Sparking Creativity In Any Environment
AIM™ table celebrates an attractive modern design suitable for a variety of interiors and delivers a high level of sophistication to any space. It bridges the gap between the traditional work spaces and a new generation of workers who are on the move throughout the day to focus on their work in a private setting, collaborate in groups, or connect in informal gathering areas. AIM™ supports the need for flexibility with three table heights, several shapes and sizes, premium casters, and versatile charging options.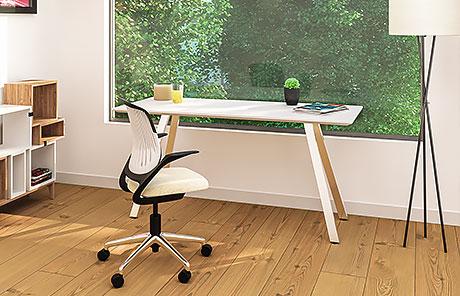 Aim To Be Great
Focus on important work
in private settings
Aim to Collaborate
Collaboration tables are offered in
a wide range of sizes.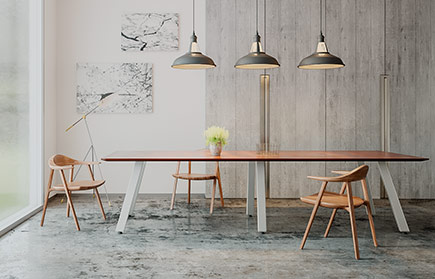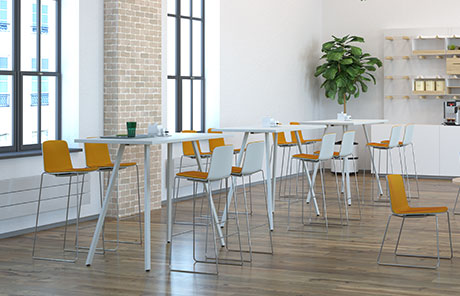 Aim To Create
Cultivate community and
creativity in informal gathering areas
AIM™ Table Options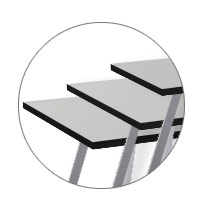 3 Heights
29", 36"*, 42"
*not available with AIM™ XL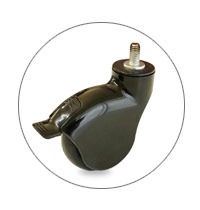 Premium CASTERS
Cloud casters float on air
on hard or soft surfaces:
2 locking, 2 non-locking
Reliable, Smart Design
Dual pitched legs provide horizontal and lateral stability resulting in the sturdiest table of its kind
AIM™ - 1" x 2" rectangle steel legs
AIM™ XL - 1.5" x 3" rectangle steel legs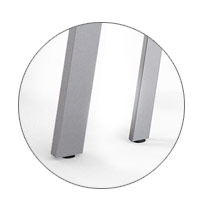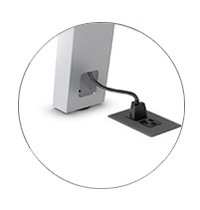 AIM™ XL
Integrated Wire Management
Overview
Options+
Table Shapes
Rectangle, Round, Square
Top Colors
Any Wilsonart or Formica HPL, Wood Veneers
Edges
3 mm Vinyl, Rounded Corner PVC, Knife, Premium Vinyl, Wood, Urethane, Knife Birch Plywood, Dropped Birch Plywood
Base Colors
20 Metal Finishes
Heights
29", 36", 42"
Casters/Glides
Premium Casters (2 locking; 2 non-locking), Pivoting Glides
Modesty Panels
PET, Perforated Steel, Laminate, Acrylite
Privacy Screens
PEt, Plexiglass, Acrylite
Grommets
Round, Rectangle
Wire Management
Horizontal and Vertical
Power/Data
Burele, EZ Power, Interact G2, Cove,
Oasis, Stafford, Villa, Qi Wireless Charger
Lead Time
15 days
Warranty
10-year parts and labor
Options+
Table Shapes
Rectangle, Round, Square, Racetrack, Boat Shape, Oval
Top Colors
Any Wilsonart or Formica HPL, Wood Veneers
Edges
3 mm Vinyl, Rounded Corner PVC, Knife, Premium Vinyl, Wood, Urethane, Knife Birch Plywood, Dropped Birch Plywood
Base Colors
19 Powder Coat Colors
Heights
29", 42"
Casters/Glides
Premium Casters (2 locking; 2 non-locking), Pivoting Glides
Grommets
Round, Rectangle
Wire Management
Horizontal and Vertical
Power/Data
Burele, EZ Power, Interact G2, Cove,
Oasis, Stafford, Villa, Qi Wireless Charger
Lead Time
15 days
Warranty
10-year parts and labor
Resources & Downloads
AIM™ Table Documents
Symbols